Description
Bell Howell Worklight 360 Portable Ultra Light – Water Resistant, Multi-Position, As Seen on TV!!
Worklight 360 is the powerful multi-position mega task light from Bell + Howell that puts the light where you need it at the right time, every time!
The Worklight 360 is easy to use. Press it once for maximum dual lighting action and twice for a single light use. The Bell Howell Worklight 360 features exclusive ratchet lock action to lock virtually into any position possible. To make your life easier for any task at hand! Best of all, Worklight 360 is ultra-light for easy carry, water resistant so you never have to worry about it getting wet and is construction grade sturdy so you don't have to worry about dropping it!
COMFORT LOCK: Ratchets and locks into any position possible
WATER RESISTANT: No need to worry about getting this durable light wet, it can weather any storm!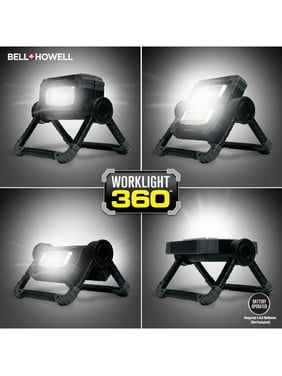 Available at: